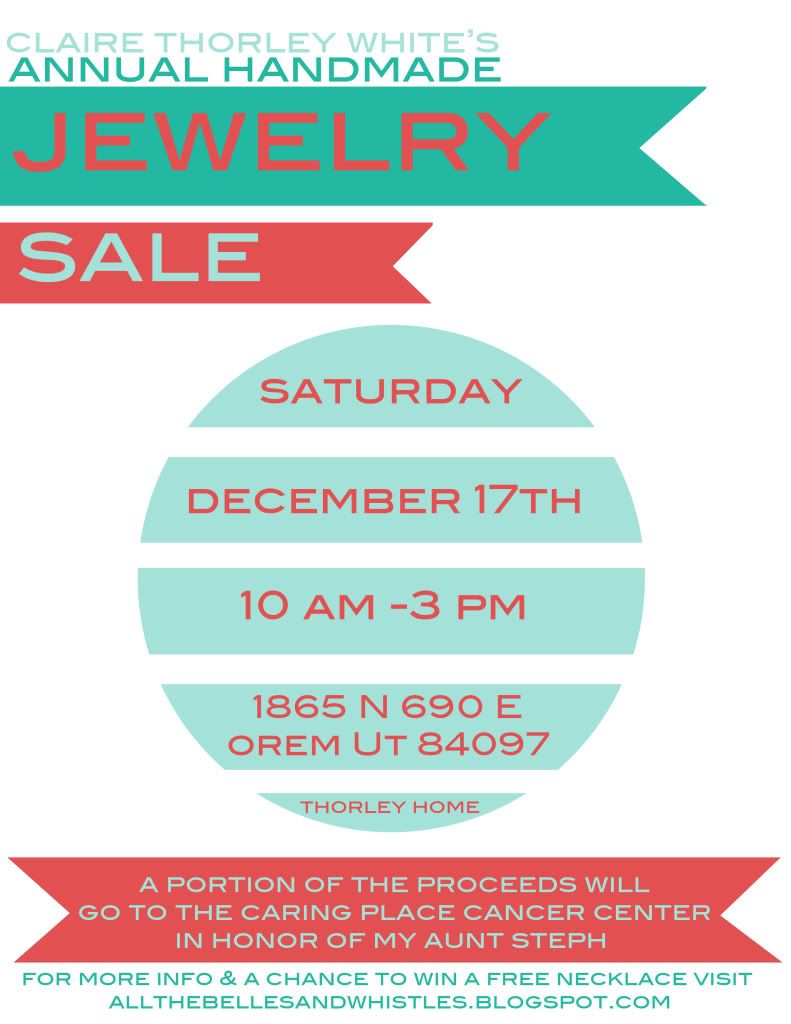 PLEASE COME!
I've been making/selling jewelry since I was 12. I'm clearancing out my old inventory to make room for a new line (coming this spring!) prices are ridiculously low! (Most everything is between $1-$10.) I work in crystal, glass, silver, and semi-precious stones like jade and turquoise. In the spirit of Christmas & In honor of my Aunt Steph, a portion of all proceeds are going to The Care Center in Vegas to aid cancer patients!
there will be lovely music and delicious cookies too :)
see you saturday!
xo
claire
p.s.
GIVEAWAY!
don't live in utah? feel left out? DON'T! my friend
Sarah
is giving away the necklace (featured in the photos above) to one lucky reader! To enter, visit
Sarah here
(she styled the necklace so wonderfully!) and leave a comment saying who your hero is and why you'd like to give them this necklace. How fun & easy is that?!